Would it shock you to discover that Fox News is one of Hillary Clinton's biggest donors? Would it also shock you to discover Fox News has given Hillary Clinton more than $3 million in contributions? Michael Lotfi reports:
To many, it seems contrary to intuition that Fox News could be one of the Clinton family's largest donors for the better part of two decades. Check your intuition at the door. It's true. According to Federal Election Commission and Center for Responsive Politics data, 21st Century Fox News Corp. has donated more than $3 million to Clinton family accounts. Overall, this lands Fox as the Clinton family's 9th largest donor over the course of the family's political involvement.
As you can see, this isn't speculation. This is fact. You can review all the numbers for yourself in the chart below.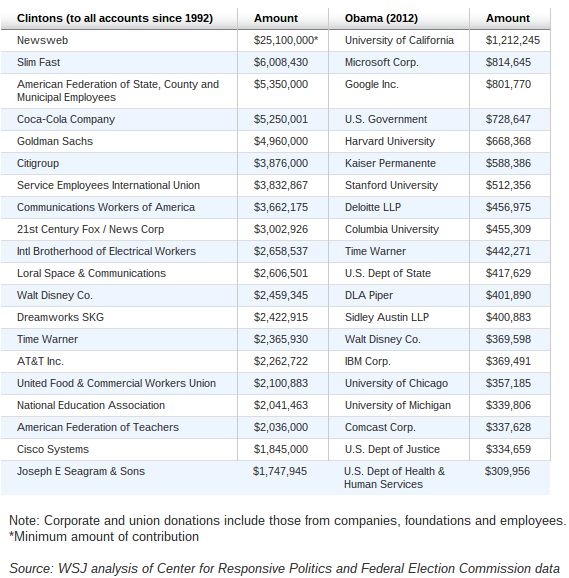 Conservatives and Republicans have a long history of criticizing mainstream media because of its clear liberal bias. But the same people who criticize mainstream media often defend Fox News because of its conservative view.
As one woman wrote on a separate article, "Only view Fox for my real news… only surf to see what or who the liberal stations are running down but never expect they will give news of importance." Another commenter said, "Fox is the only station I can trust for truth and presentation of both sides."
But now that we know that Fox News is actively funding liberal candidates like Hillary Clinton, will conservatives still feel the same way about Fox News? Leave a comment and share your thoughts below.